Chiropractic Nutrition Diplomate with Functional Medicine Hours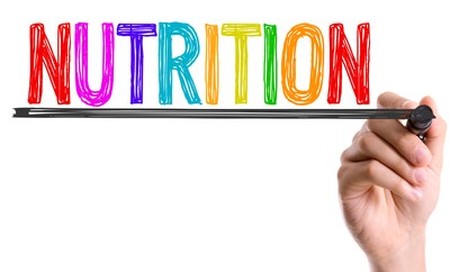 Nutrition Diplomate Program with Functional Medicine:

Texas Chiropractic College is offering a new two-year Chiropractic Nutrition Diplomate with Functional Medicine Components. The program is designed to offer the 300 classroom hours required to sit for the nutrition diplomate certification exam for the Chiropractic Board of Clinical Nutrition and the American Clinical Board of Nutrition. 100 hours will also be accepted by the American Board of Functional Medicine.The Nutrition Diplomate Program is comprised of 24 14 hour weekend courses designed to provide practicing Chiropractors and Chiropractic students in their second year and beyond the insight to provide a scientific evidence based approach when implementing nutritional strategies with their patients.

The program is divided into 2 segments (Series I & II) with 24 fourteen hour weekend courses. Course 1 is required prior to sitting for the exam during course 12. Courses can be taken in any sequence in each series with a minimum of 300 hours acquired. Participation by Doctors of Chiropractic in any course is available with no requirement to complete the entire program.
Advanced standing may apply from your previous post-graduate education. Contact Dr. Juanee Surprise, DC. NMD, DCBCN, BCIM for more details.
Series 1
1. Introduction to Nutrition and Functional Medicine

2. Common Laboratory Testing

3. Gastrointestinal Disease and Disorders

4. Nutrient and Drug Interactions

5. Metabolism I: Carbohydrates, Fat, Protein

6. Considerations in the Female

7. Infancy, Children and Adolescents

8. Musculoskeletal System

9. Metabolism II: Vitamins, Macro &Trace Minerals

10. Hyper-immunity, Autoimmunity and Dermatology

11. Hypo-immunity, Immunology

12. Label Reading, Office Procedures

13. Geriatrics and Longevity

14. Metabolic Disorders and Blood Diseases

15. Herbal Medicine

16. Cardiovascular Health

17. Advanced Lab Testing and Analysis

18.Neuro-Psychological Disorders

19. Metabolism III: Inter-relationships & Pathways

20. Sports Nutrition, Eating Disorders, Obesity

21. Homeopathic Medicine

22. Renal and Male Disorders

23. Parenteral Nutrient and Natural Medicine

24. Part 1: X-Ray Findings in Metabolic Disorders